Folded Leaflets
Get your message across in an easily accessible format with Folded Leaflets printed in Leicester.
Are you looking for a new menu or the perfect way to showcase your top products? Folded leaflets are a fantastic way to get your message heard.

Folded leaflets are essential for any great marketing campaign. Whether you're looking to reconnect with current clients or attract new ones, folded leaflets printed in Leicester are the perfect way to get your business noticed.
If you're looking to present lots of information in an easily accessible format, custom folded leaflets are a perfect choice.
Folded leaflets printed in Leicester:

Professional leaflet design and printing service in Leicester.
Single and double-sided leaflet printing.
Printed on a wide variety of different paper stocks.
Available in a variety of different folds including gate folded leaflets, z-folded leaflets, half-folded leaflets, and cross-folded leaflets.
Free UK Delivery.
Specification
| | |
| --- | --- |
| Printed Sides | Single or Double Sided |
| Material | Gloss and Silk options available |
Artwork Requirements
| | |
| --- | --- |
| Bleed | 3mm All Round |
| Safe Zone | 3mm |
| Resolution | 300 dpi minimum |
| Format | PDF |
| Colour | CMYK |
| Fonts | Outlined or Embedded |
How should I supply my leaflet artwork?
When creating any leaflet, please supply your artwork as a 2 page, double-sided PDF. For example, on an A4 creased to A5, page 1 should display pages 4 & 1 of the leaflet and page 2 should display pages 2 & 3
Before submitting creased leaflet artwork, we recommend you print a mock-up to check the artwork is positioned correctly.
When creating professional leaflet artwork with a landscape crease, please submit the front and back pages on the same page, with the front page orientation correct and the back page rotated 180 degrees. The inside pages should be on page 2 and rotated 180 degrees so that the orientation is correct on the final print. You can check the orientation is correct by printing a mock-up before sending your artwork
---
Frequently Asked Questions
Ensure your marketing materials look professional with our high-quality flyer design and printing service in Leicester.
Whether you're trying to improve customer loyalty or impress prospective clients on the street, our high-quality flyer printing is a great way to spread the word about your products and services.
Why choose leaflet printing?
Choosing flyers or unfolded leaflets is a great way to get a quick message across to your target audience. With more room, they're great for advertising longer marketing messages, in an easy-to-read format. The size of leaflets makes them great for advertising your messages in the street or for door-dropping in your local neighbourhood.
How to get the most out of your custom leaflets
Our one-stop guide to flyers and leaflets contains everything you need to know about leaflet printing. From how to design an effective flyer to how to distribute it effectively. Click here to read it.
How do I set up my leaflet artwork for print?
Setting up your custom leaflet artwork for print couldn't be easier. Check out our Ultimate Guide to Creating Artwork for Print, for a step-by-step walkthrough of the process.
How to upload your artwork
Please use WeTransfer to send us your custom leaflet artwork. Go to WeTransfer and send your artwork to orders@soarvalleypress.co.uk.
Or, talk to one of our creative Graphic Designers and they'll get to work creating an attention-grabbing folded leaflet for you.
Before your leaflets are sent to print, our team in Leicestershire will check your artwork and send you a proof to approve.
How much does delivery cost?
Our custom leaflets are printed in Leicester and are available with FREE UK delivery
Are your leaflets recyclable?
Yes, our uncoated folded leaflets can be reycled.
Can't find what you're looking for?

What we can design and print isn't limited to what's on our website.
Don't hesitate to get in contact with us to find out more about the different options we can offer you.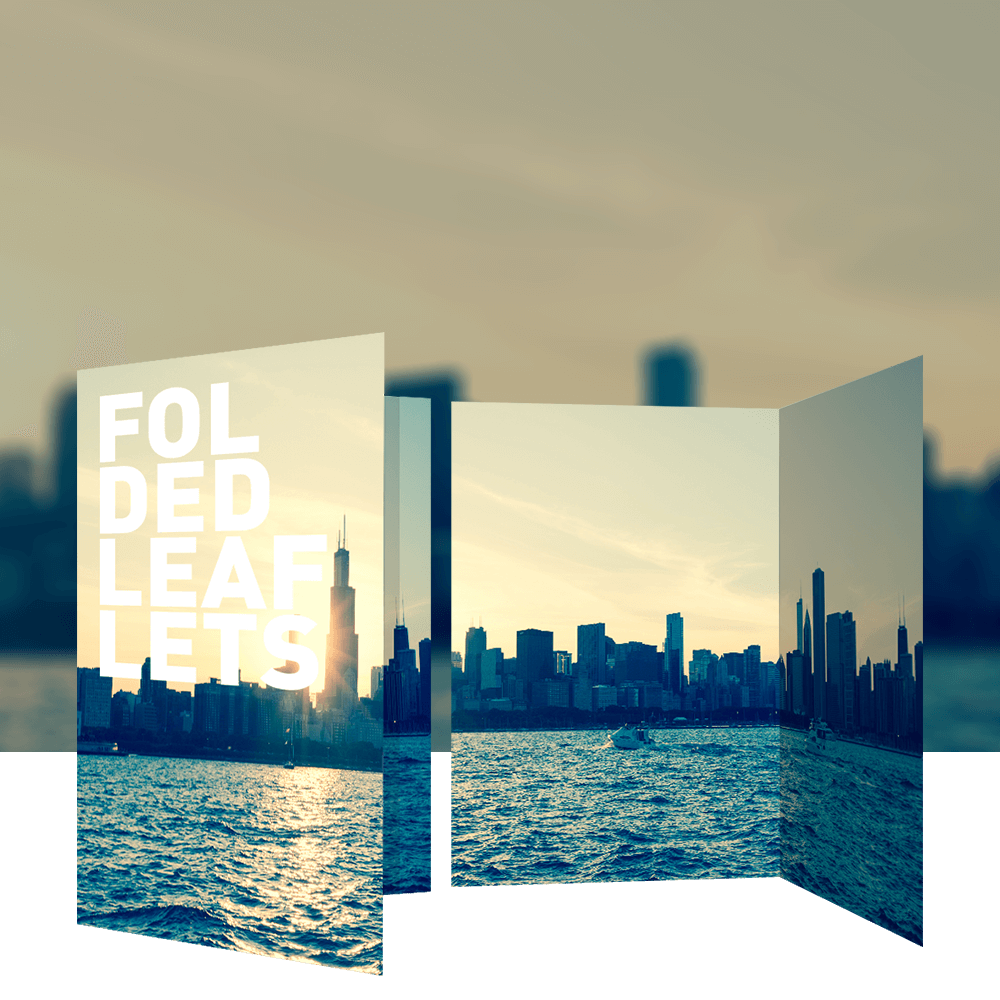 Downloads and Files
| File | Size | Download |
| --- | --- | --- |
| A2 Template | 6.3mb | |
| A3 C Fold Template | 6.7mb | |
| A3 Template | 5.6mb | |
| A3 Half Fold Template | 9.4mb | |
| A3 Z Fold Template | 7.2mb | |
| A4 C Fold Template | 6.7mb | |
| A4 Half Fold Template | 7.7mb | |
| A4 Template | 3.2mb | |
| A4 Z Fold Template | 7.4mb | |
| A5 C Fold Template | 6.1mb | |
| A5 Half Fold Template | 6.8mb | |
| A5 Template | 4.9mb | |
| A5 Z Fold Template | 6.7mb | |